Students work to end Solo cups on campus
Solo cups are usually used only once, but never truly go away as they breakdown over hundreds of years. Contrary to Toby Keith's song, they're NOT "decomposable in 14 years" and we all pay the price for cheap single-use plastics. A university like the University of California, Berkeley might use 200,000 cups in a year. Solo use is an abuse to our planet! So we say #NoSolo!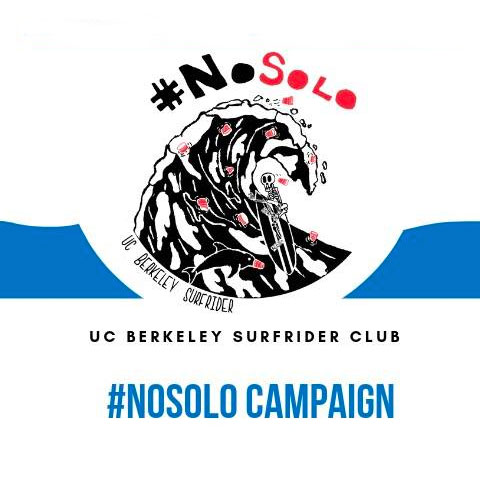 Bring Your Own Cup (#BYOC) and reduce single-use plastics.
Why #NoSolo?
Events can use reusable cups, which are easy to carry and infinitely reusable. And if damaged, metal cups can be recycled into a new cup. There's no reason to trash your campus just for a single event. Bring your own cup or buy an affordable, reusable one at the event while supporting campus organizations.

By asking student groups to host events with reusable cups, the waste is eliminated and attendees get an affordable cup that they can reuse or leave for the group to wash and use again.
Students at the University of California, Berkeley are starting a movement to end the use of the icon

(but unsustainable)

Solo Cup.
Surfrider Foundation UC Berkeley Club
Connect with the Cal Surfrider Club to find out more. Follow them on social media on Facebook, Twitter, and Instagram.
Want to start a #NoSolo Campaign at your school?
If you're ready to get a #NoSolo campaign started on your campus, please email info@sf.surfrider.org.

Do you live in the SF Bay Area? Want an internship to spread the word and make campus life more sustainable? Please contact us.