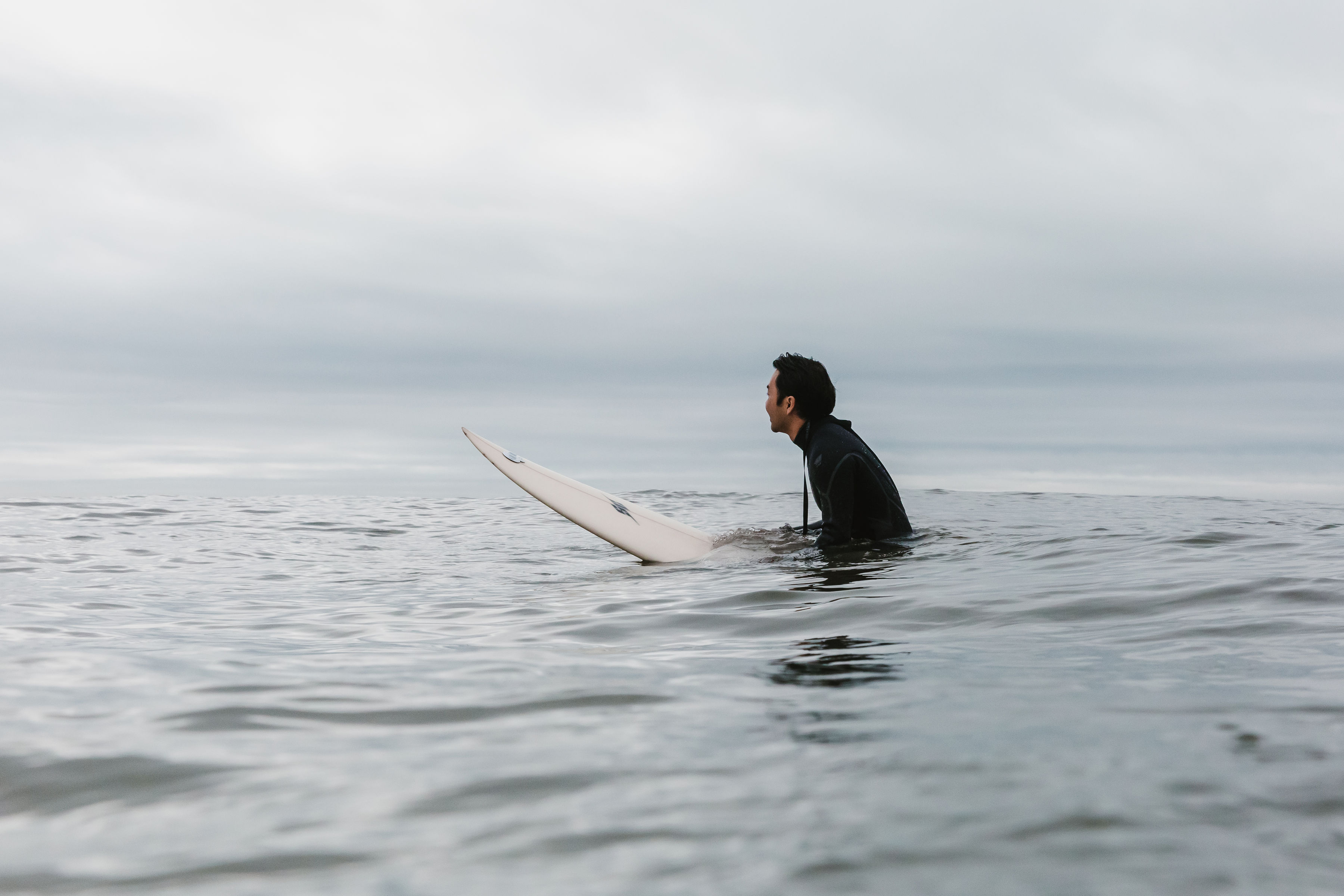 Mike Maruyama caught the
surfing bug back in college, while attending the University of San Diego. With
great spots like Mission Beach and Pacific Beach a short drive away, he felt
compelled to give surfing a try.
The habit stuck and, after
earning a MBA in Fresno, he found his way back to the coast for work and play
and dove headfirst into an Executive Committee position at our chapter, serving
as Treasurer.
"I love to give back to the
community and support nonprofits I'm passionate about," Mike says.
"[Surfrider] has been a perfect fit because it combines my love for the water, oceans, and beaches. It's a nice way to give back so others can enjoy the ocean and beaches as well. I love surfing so much [and] it's disheartening to see all the trash at the beach and all the negative effects on the environment."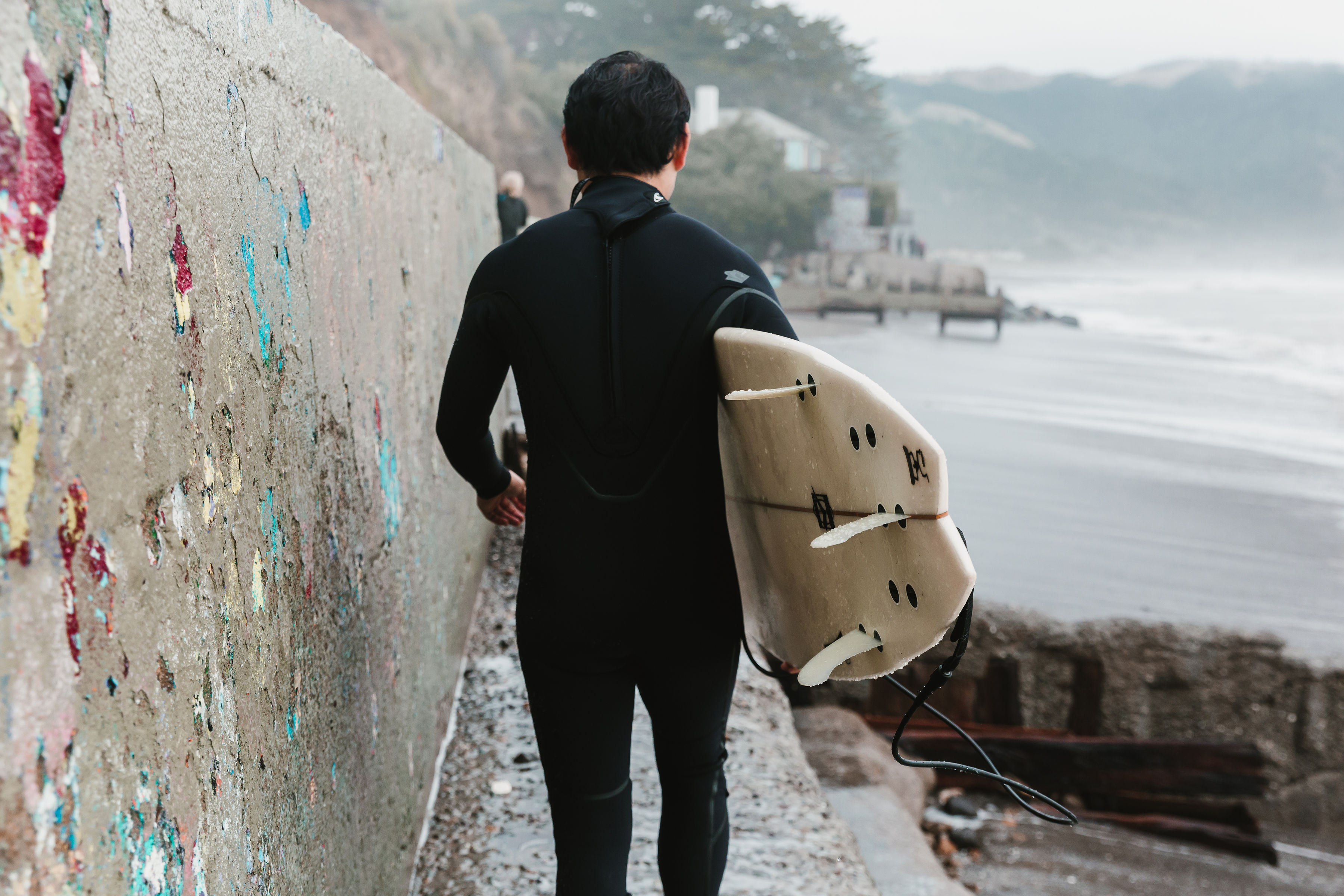 Mike served as our Treasurer
for almost four years, from March 2015-January 2019, and has had an immensely
positive impact on our chapter.
"Mike has been an anchor for the SF chapter," Jeff Young,
our former Vice Chair, said. "[He's seen] the transition of three Executive
Committees [and] has played a key role in providing stability to our leadership
group. There were times where we had to make difficult decisions
about how to improve the structure of the chapter. I always appreciated
how Mike would bring a really even-keeled perspective to our
discussions every time, and could really see how he sought to create an
environment of harmony and appreciation for all members."
When asked to reminisce about
Mike's contribution, our former Chair, Max Ernst, said that "Mike meets every challenge we face at Surfrider
with a smile, a can-do attitude and thoughtful insight, even when he [has been]
working crazy hours at his day job. He sets a great example and made my
Surfrider leadership experience really enjoyable."
Mike Grizzle, also a former Vice Chair, describes Mike as "the epitome of a team player. He was always a strong voice for the Chapter's best interest and participated at every level, from leading beach cleanups to helping make strategic chapter decisions."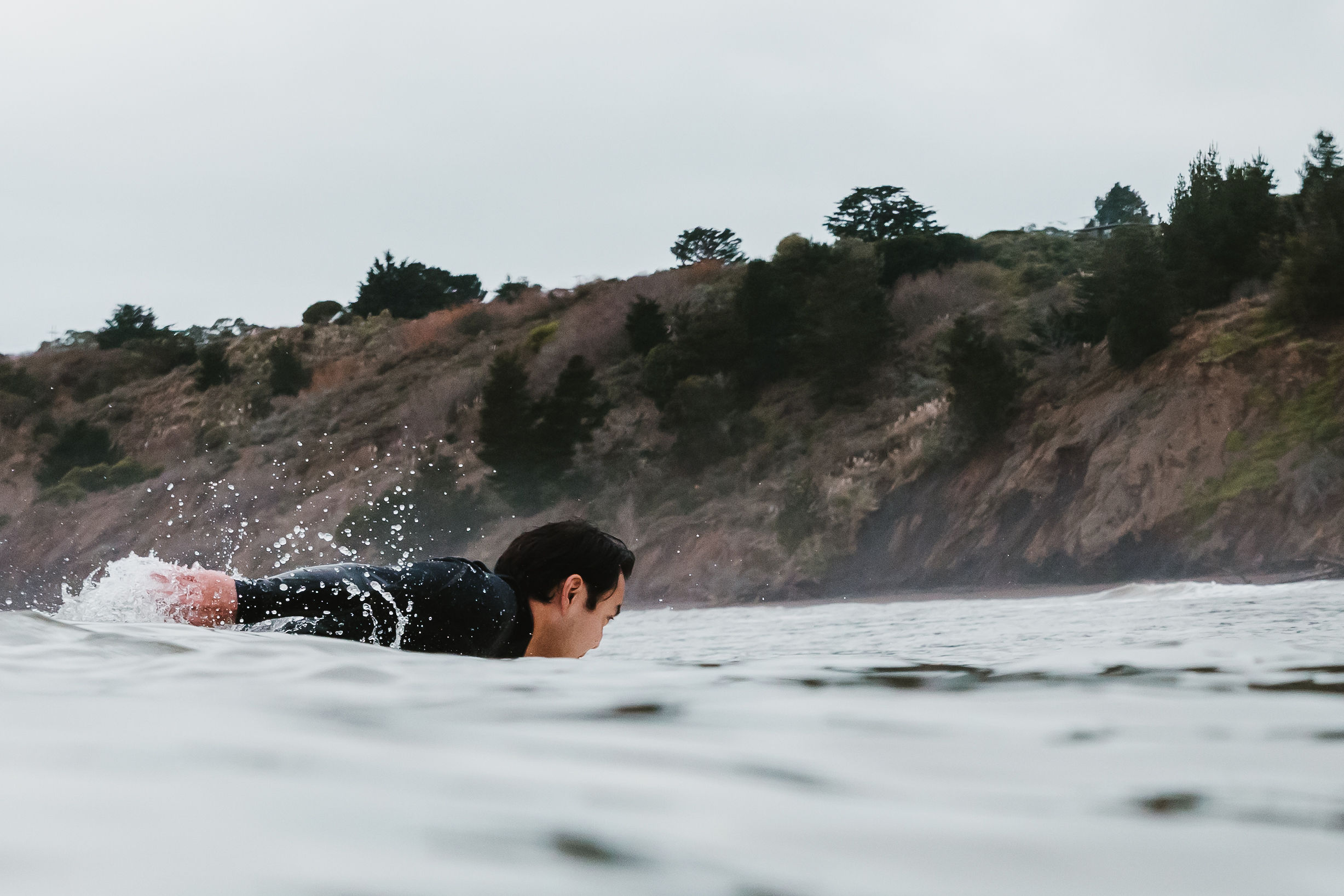 While
chatting with Mike, his genuine passion for devoting his time to protecting the
ocean, waves, and beaches showed big time. Although his main job at the chapter
was financial management—managing our chapter's books and making sure payments
flowed in and out correctly—he loves to pitch in at various events, including
beach cleanups, International Surfing Day (which he says is his favorite day of
the year!), and our big annual fundraisers: Message in a Bottle and OysterFest.
Max mentioned that one of his favorite memories with Mike was last year at
International Surfing Day. The conditions were, well, less than ideal. "The
wind was blowing like crazy, and we were duck diving whitewater nonstop, and [there
were] weird side chops, but we were laughing the whole time," Max said.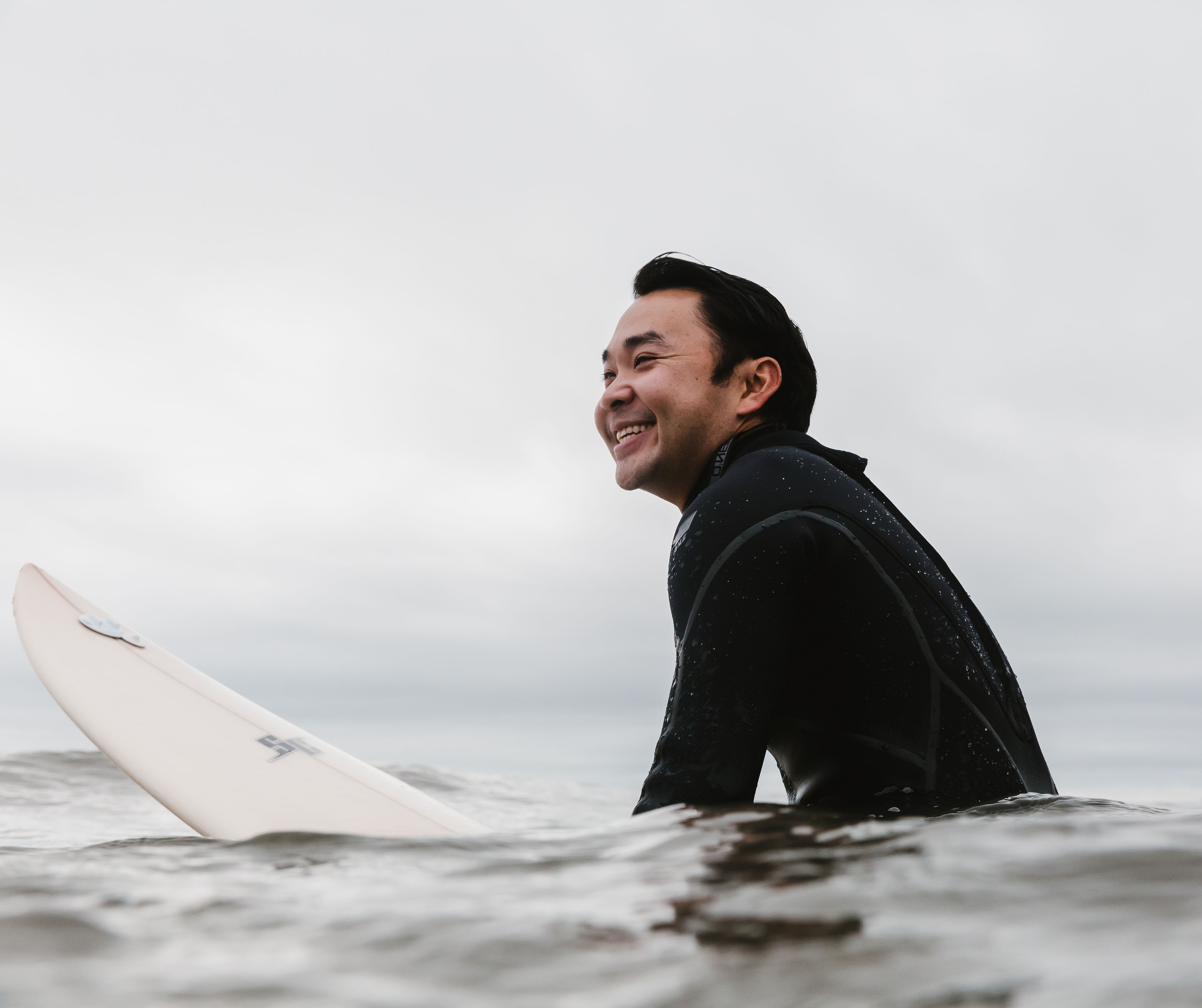 Each year, our chapter gives out a "volunteer of the year" award. Mike won the award this past year and received a hand plane as a symbol of our gratitude. He hasn't used it yet but says maybe he will next time OB gets small surf.
Mike views retiring from his Treasurer post as bittersweet. He's planning to stay involved in the chapter by leading beach cleanups and volunteering at various events. Our chapter has a "really good sense of community," Mike says. "People are so friendly and down to earth and volunteer endless hours. [There are] lots of good vibes here, and I have a lot of appreciation and gratitude for this."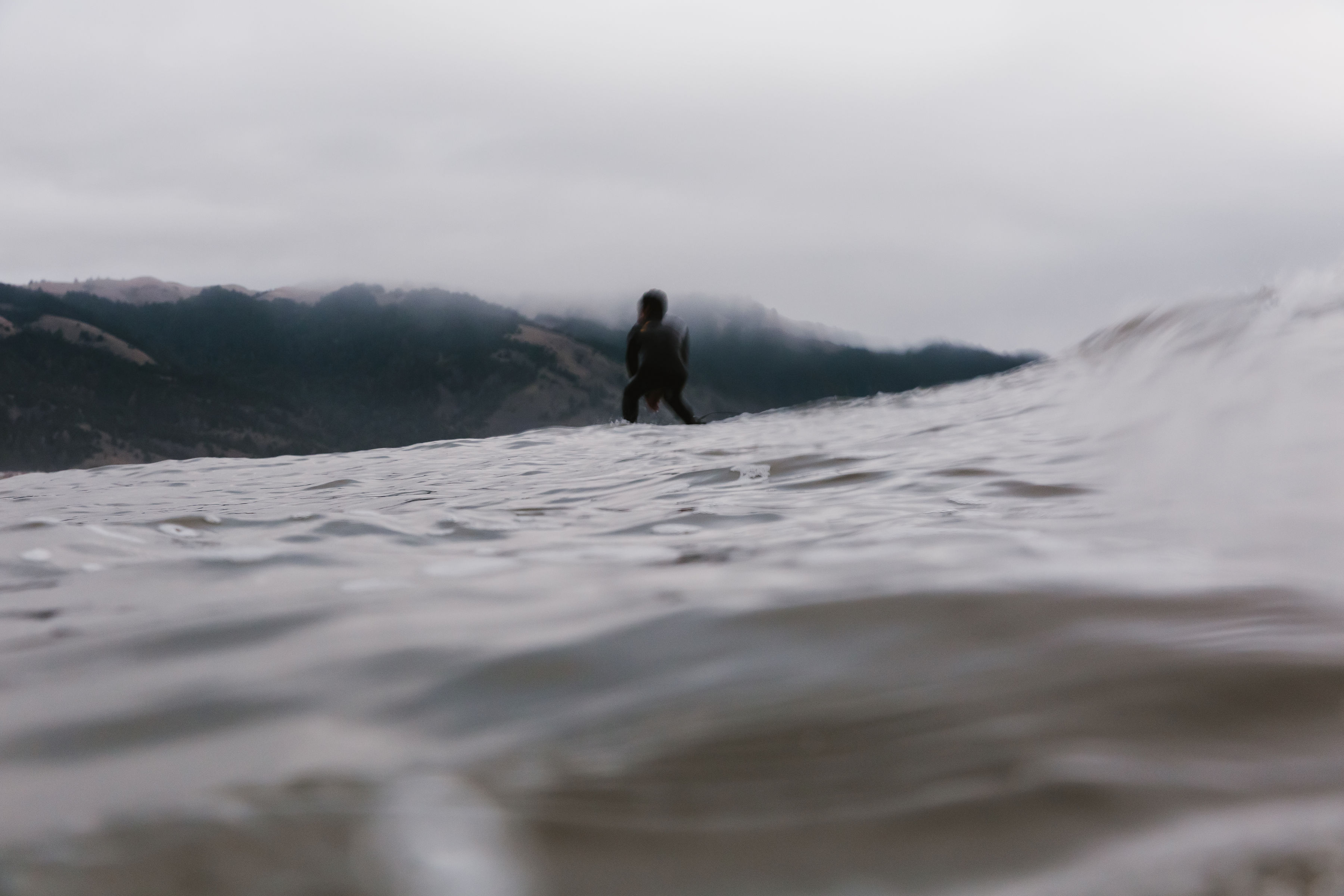 If Mike isn't working,
surfing, or volunteering, you might see him running along the coast in his
neighborhood, the Marina. Sometimes he'll run to Fort Point, check the surf,
and grab his board. (So jealous!)
Cheers, Mike! We value your
contribution to the San Francisco chapter so much, and we can't wait to season
that hand plane with you.