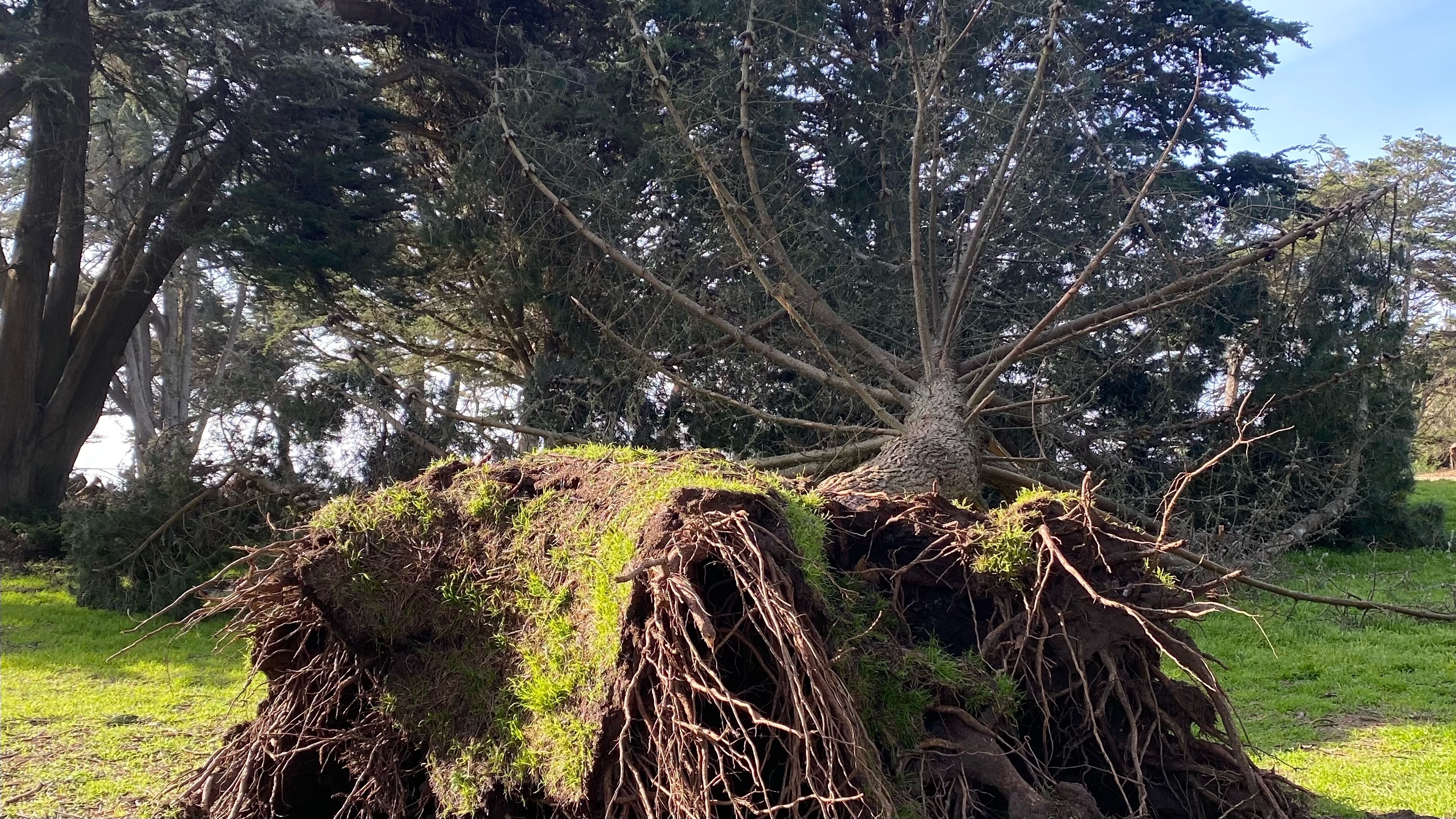 Winter is officially over and Spring is now in full effect with the spring solstice having just passed. As I'm sure we all can agree, this was most certainly a wet winter. While the state of California was in desperate need of rain due to a long-standing severe drought, we received an overwhelming amount of rain on 12 separate atmospheric river events in just this season that wreaked havoc around the state—despite this, we are still in a drought, only slightly less severe. You've likely seen the videos making their rounds on various social media platforms; cliffs falling to the sea in Santa Cruz and San Diego, snow on the beach in Santa Cruz and on Mount Tamalpais. What is causing these weather patterns that have not been seen in some cases decades?
You've probably heard the term atmospheric river quite a few times the past few months, though what exactly does this term mean? It is not just a buzzword created by the media. These are actually very common and generally beneficial to our environment! According to the National Oceanic and Atmospheric Administration, "atmospheric rivers are relatively long, narrow regions in the atmosphere – like rivers in the sky – that transport most of the water vapor outside of the tropics. These columns of vapor move with the weather, carrying an amount of water vapor roughly equivalent to the average flow of water at the mouth of the Mississippi River. When the atmospheric rivers make landfall, they often release this water vapor in the form of rain or snow." Most of these are crucial to the water supply of our state, but when we bring climate change into the picture, this is where these rivers in the sky can cause serious damage.
As noted in the IPCC Climate Change 2023: Synthesis Report, "More than a century of burning fossil fuels as well as unequal and unsustainable energy and land use have led to global warming of 1.1°C above pre -industrial levels. This has resulted in more frequent and higher intensity extreme weather events that have increasingly dangerous impacts on nature and people in every region of the world." Atmospheric rivers are no exception. This year, Californians felt the effect of these extreme weather events, but let's zoom in on how the greater Bay Area in particular was affected.
The extreme weather and excessive rain has been shown its destructive nature on quite a few occasions recently. We've witnessed flooded homes, forced closure of roads; landslides; and uprooted trees (our local Sutro Heights Park really felt the effect of this, see cover photo for reference) that have damaged property, caused power outages, and sadly taken the lives of a few San Franciscans. Additionally, San Francisco's stormwater management facilities have overflowed multiple times. The excess of storm water in these systems has impacted the entire city, particularly in low lying areas, and not just with an overflow of storm water. San Francisco's sewer system combines both raw sewage and storm water, meaning when these flood, sewage waste is what finds its way into the streets, homes, the Bay and the Pacific Ocean. This sewer water contains many pathogens that can cause ear infections, rashes, illness, or in worst case scenarios, death, for swimmers, surfers, and even the paddle boarders that decided to wade out in the flooded streets back in January. Surfrider chapters all along the coast of California have seen a substantial increase in bacteria levels in their water, which is worrisome for all ocean lovers.
Let's not get completely doom and gloom here. The IPCC report indicates that big policy changes need to be implemented worldwide to counteract the harmful effects of climate change; and locally, these events only strengthen the case for San Francisco Public Utilities Commission (SFPUC) to implement a green stormwater infrastructure that can take pressure off our water treatment system. In the near term, we've already seen local organizations come together to take civic action in protecting our communities. For example, the SF Drain Daddies are helping to keep the city dry by adopting drains to keep them clean which helps SFPUC focus on vacuuming water overflow. San Francisco Parks Alliance's Moss Metamorphosis project is another example of local efforts, working to restore and recognize the space's origins as a tidal wetland and making it more resilient to storm surges and flooding.
And how is our SF Surfrider chapter getting involved? While advancing climate action policies is our high level goal, we have a few programs that everyday citizen scientists can get involved with to help make a difference! We've started a Blue Water Task Force program for the very first time, with the goal of regularly monitoring the water quality around the bay area. Checking bacteria levels in the water before going out for a surf session or swim can help keep you and your fellow ocean aficionados safe and healthy (it doesn't hurt to wear ear plugs either). We're also reigniting our Ocean Friendly Gardens program to educate our neighbors in the power of native plants and ocean friendly gardens that can help retain water, lessen flooding and mitigate the flow of pollutants into our ocean. Come join us by volunteering, donating, and educating our community so everyone can continue to enjoy the waters surrounding this special and unique city.
Through these programs, we are eager to grow our partnerships and work together on combating something that affects us all! If you are interested in volunteering, feel free to contact us at bwtf@sf.surfrider.org or ofg@sf.surfrider.org and be sure to follow us on instagram, or check out our chapter website for more information on our programs and to sign up for our email newsletter!