On February 27th, over 150 ocean activists from 20 states met with members of Congress to ask for federal leadership in four main areas: clean water, climate change, plastic pollution, and protection of our federal lands. Along with Surfrider staff and volunteers from 46 chapter and clubs, surf industry representatives, and professional surfers Greg Long and Leah Dawson, we had 145 meetings to discuss Surfrider Federal Priorities.
Our Northern California delegation led by Delia Bense-Kang, our awesome Northern California Regional Coordinator, included Ted Chin from the Surfrider Board of Directors, leaders from the Humboldt, San Mateo, Marin, and San Francisco Chapters, and a group of high school students from the Bay Area.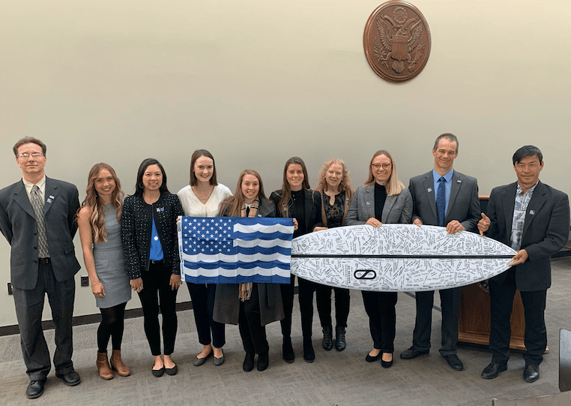 We met with the following congressional offices:
Speaker Nancy Pelosi, 12th District
Congresswoman Jackie Speier, 14th District
Congresswoman Anna Eshoo, 18th District
Congressman Jimmy Panetta, 20th District
Congresswoman Barbara Lee, 13th District
Congressman Eric Swalwell, 15th District
Congressman Mark DeSaulnier, 11th District
Congressman Jared Huffman, 2nd District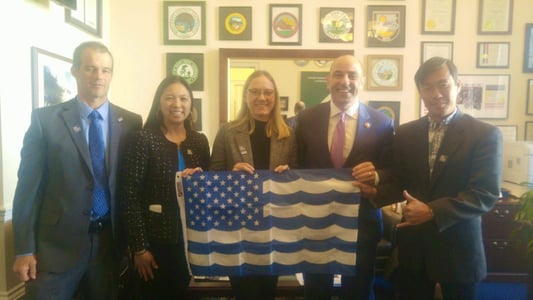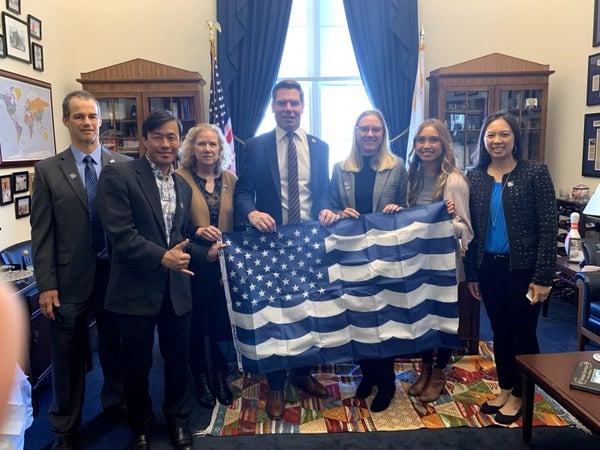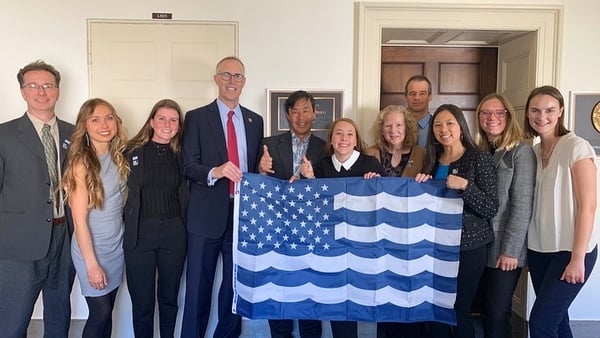 Meetings lasted about 30 minutes with the office staff. If the member of Congress was able to join us they usually were in and out within 10 minutes since their schedules are so packed. During the meetings we introduce ourselves and the Surfrider Foundation. Then we discuss the federal priorities and how they relate to us locally and on a personal level.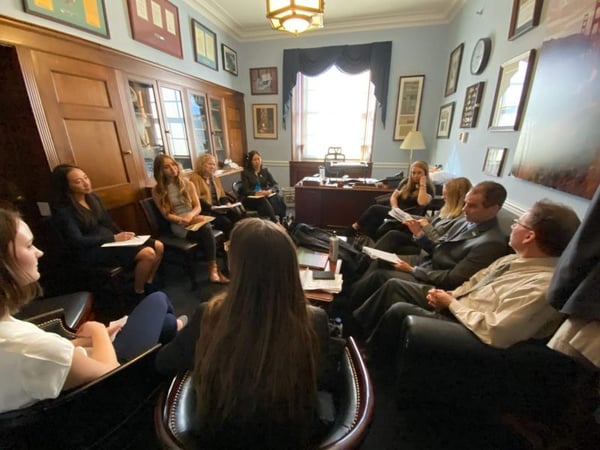 For Northern California, we talk about how sea level rise and the building of sea walls erodes our beaches. I talked about how trillions of microplastics enter the San Francisco Bay each year and how we're still unsure of the cumulative health affects of ingesting roughly a credit card's worth of plastic each week. And our high school students ask for a future where they don't have to worry the fate of the planet.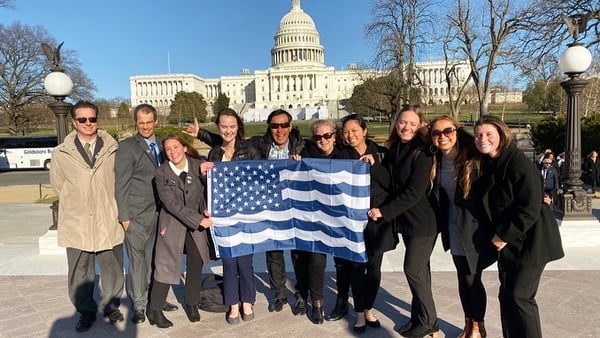 After all the meetings, we invited the members of Congress and their staff to an industry reception to highlight the impact climate change will have on coastal recreation. Our fearless leader Dr. Chad Nelson, professional surfers Greg Long and Leah Dawson talked about their experience on the Hill and the importance of days like this one.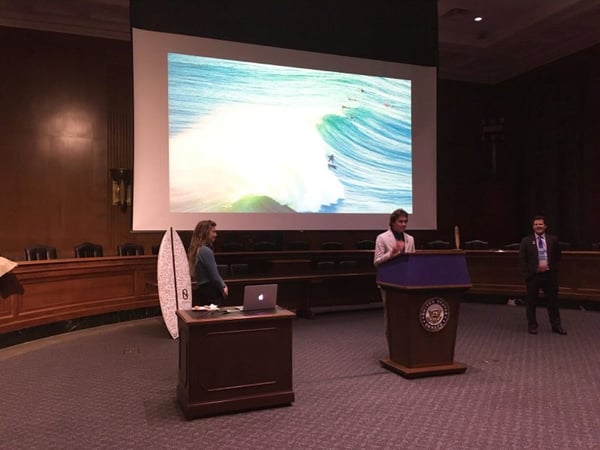 Surfrider honored Senator Bob Menedez (New Jersey) and Congressman Francis Rooney (Florida) for their extraordinary legislative leadership in protecting our ocean and honored Vipe Desai, founder of BAPPC, for his leadership in getting businesses involved in the protection of our coastal waters.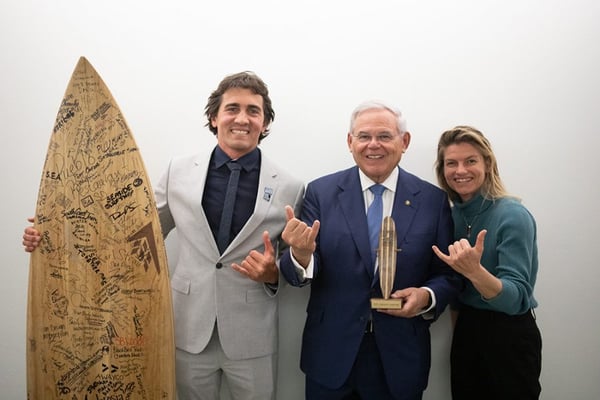 Overall, it was an exhilarating experience participating in our democracy but you don't have to fly all the way to Washington, D.C. to make your voice heard. You can tell your member of Congress you want them to help protect our ocean, waves, and beaches by signing one of the many Surfrider Action Alerts.