It's the start of a new year, a new decade, and maybe even a new you! Here at Surfrider San Francisco, we're stoked for all the things we have planned for 2020 to help protect our ocean, waves, and beaches.
We're always happy to see you enjoying our events, lending a helping hand at beach cleanups or supporting our Ocean Friendly Restaurants, but if you want to step-up your commitment to our ocean, there are things you can be doing every week, if not every day!
Here are 10 ways you can be more ocean-friendly in 2020:
Commit to bringing a reusable grocery or shopping bag every time
Use reusable produce bags
Shop for package-free items in the bulk section
Bring reusable utensils
Use a reusable water bottle
Don't buy coffee unless you have a reusable coffee cup
Dispose of cigarette butts in an ashtray or buttcan
Choose natural fiber clothing
Wash your synthetic fiber clothing less
Come to a Surfrider beach clean-up!
Let's dive in a little deeper, shall we?
1. Commit to bringing a reusable grocery or shopping bag every time
If you already do this every time, awesome! If not, no worries, try keeping a foldable bag in your purse or on your key chain. Or keep extra bags in your car. If you forget, commit to walking back to your car. It only takes one trip all the back to your car before you start remembering!
2. Use reusable produce bags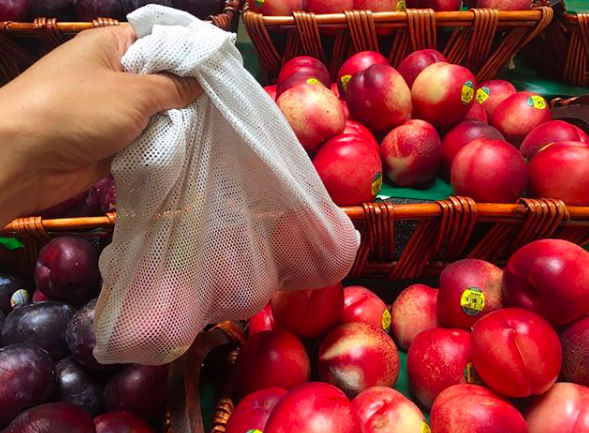 While on the subject of shopping, choose reusable produce bags when getting fresh produce at the grocery store or farmer's markets. While there are many stores that might have paper bags available, the best bag is a reusable one!
3. Shop for package-free items in the bulk section
Like we mentioned in the last point, the best bag is not a plastic or paper one, but a reusable one. By shopping in the bulk section of your grocery store, you can find lots of different package-free foods. Some examples of items you can find in bulk are cereal, granola, flour, sugar, dried fruits, energy bites, gummy bears, fruit snacks, nuts, nut butters, honey, and oil! By bringing your own jar for nut butters or cloth bag for gummy bears, you're avoiding extra packaging waste!
4. Bring reusable utensils
If you're going to eat at a restaurant where you know they have reusables, great! But if you're not sure where you're eating, it's always a good idea to bring utensils. While many restaurant are switching to compostable plastic utensils, don't be fooled! These are not much better than regular plastic utensils. In the ocean, they still don't biodegrade and they act the same as regular plastics.
Catch us at an event and snag one of our Surfrider San Francisco branded utensil pouches! Or there are several brands of foldable utensils you can find at outdoor recreation stores.
5. Use a reusable water bottle
Hopefully, you're never without your reusable water bottle but if you're bad at remembering to bring one to work or the gym, try to make it easier on yourself. Keep an extra reusable water bottle in your gym bag and another one at work. If you don't have extra reusable water bottles, no worries, keep a glass mason jar at your desk at work. In a pitch it can double as a water glass or coffee cup!
6. Don't buy coffee unless you have a reusable coffee cup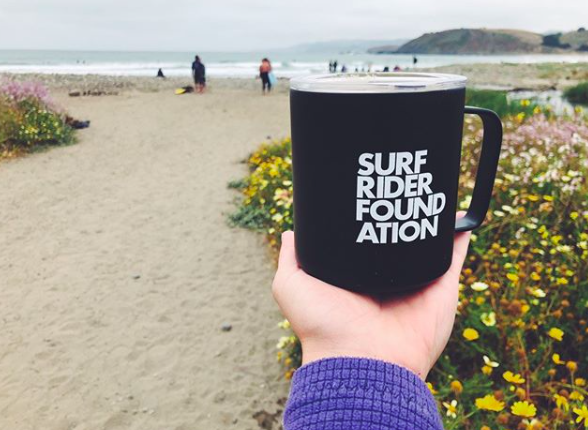 Speaking of coffee, you might be pretty good at remembering your reusable coffee cup 80% of the time. But for those extra 20% commit to going without coffee when you forget. After doing this for a week or two, we guarantee you'll never forget again! Like the last tip, try keeping an extra coffee mug in your car. Another option is to take a few extra minutes and enjoy your beverage at the cafe. We all need to slow down and take a breather every once in a while, right?
7. Dispose of cigarette butts in an ashtray or buttcan
At our three monthly beach cleanups, we pick up A LOT of cigarette butts. Since all cigarettes have a tiny plastic filter, they're technically a single-use plastic. So, if you're smoking a cigarette, please dispose of it in an ashtray or buttcan. When litter on the street they get washed into our storm drains and into our ocean. If you're interested in helping us install buttcans in San Francisco, check out our Hold Onto Your Butt page.
8. Choose natural fiber clothing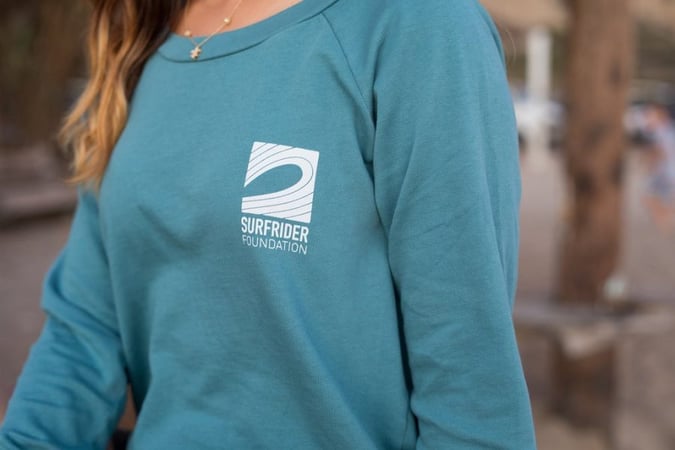 When we wash our clothes the material sheds tiny microfibers. For natural fibers like cotton, silk, and hemp, these fibers will biodegrade in the ocean. But for synthetic fibers like polyester and nylon which are derived from oil and essentially plastic, these fibers act like plastic in our oceans. In a University of Plymouth study, researchers found a single load of laundry could release 700,000 microfibers! So, when you need new clothes, choose natural fibers like: cotton, wool, silk, linen, hemp, rayon, viscose, bamboo, lyocell, and modal.
9. Wash your synthetic fiber clothing less
If you have a closet full of synthetic fiber clothing, don't worry, you're not alone. Think about washing your clothes less. If you've sat at a desk all day and didn't spill anything on your clothes, do they need to be washed? Or try wearing a cotton undershirt or tank top under your synthetic fiber clothing so they don't need to be washed as often.
10. Join us at a Surfrider beach clean-up!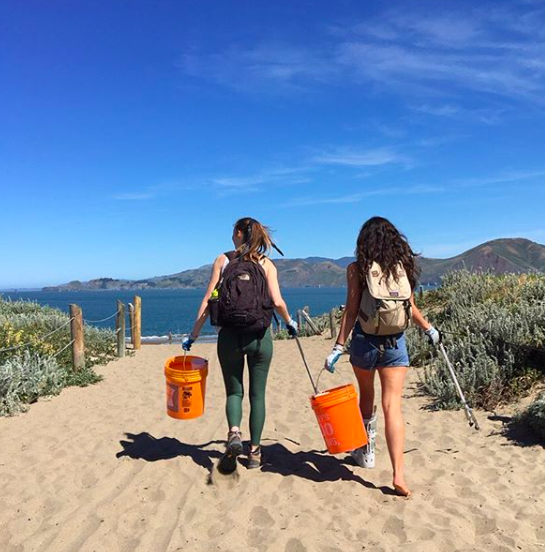 What could be more ocean-friendly that cleaning up your local beach? Join us at our three monthly beach cleanups--two at Ocean Beach, one at Baker Beach. See first-hand all of the plastic that ends up on our beautiful beaches.
What do you think? Can you commit to a few of these? Or maybe even all ten in 2020?